Reverend Tonya Sue Webster-Logsdon, Reverend Terry Lynn Logsdon, and Reverend Stephen Mac Price were ordained on Sunday, March 21, 2004 at Granbury, Texas. Rev. Price will give a concert at Annual Conference. Rev. Webster-Logsdon has accepted the position of Regional Youth Pastor and Regional Lady's Pastor. She will also have these responsibilities at Dayspring Church in Granbury. Rev. Logsdon has been appointed as the Senior Associate Pastor of Dayspring Church. He has also been given a position on the Board of Elders to better assist Dr. Barkman. Below are some of the pictures taken at their ordination. More pics will be added or exchanged for new ones later. This is also the Sanctuary where Dayspring Ministries International will be hosting their Annual Conference on June 25-28, 2004... ALL ARE INVITED TO ATTEND THE CONFERENCE... ALL ARE INVITED TO BECOME MINISTERS IN DAYSPRING MINISTRIES INTERNATIONAL....
Archbishop and Three Candidates for Ordination
Rev. Stephen Price, Rev. Tonya Webster-Logsdon, Rev. Terry Logsdon
The Most Reverend Gary W. Barkman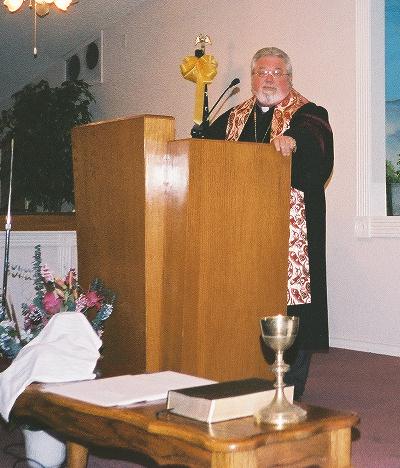 Just before the Ordination Servide begins
Bishop Barkman & Bishop David Slee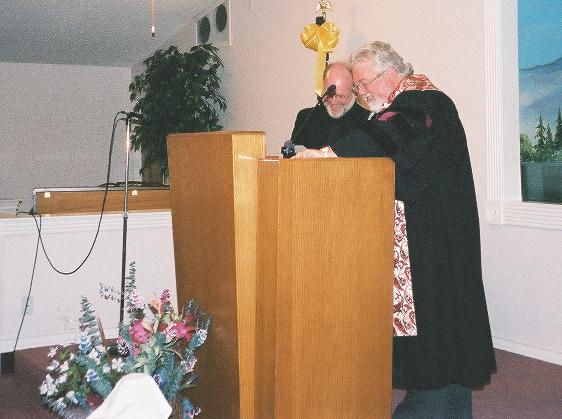 Reverend David Wayne Slee's ordination was received by the transfer of orders.
Rev. Webster-Logsdon, Rev. Logsdon and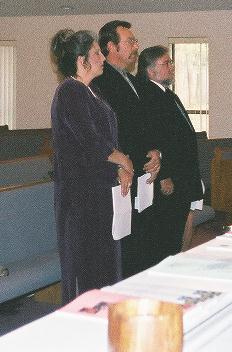 Rev. Price receive their charge from Dr. Barkman
Reverend Tonya Webster-Logsdon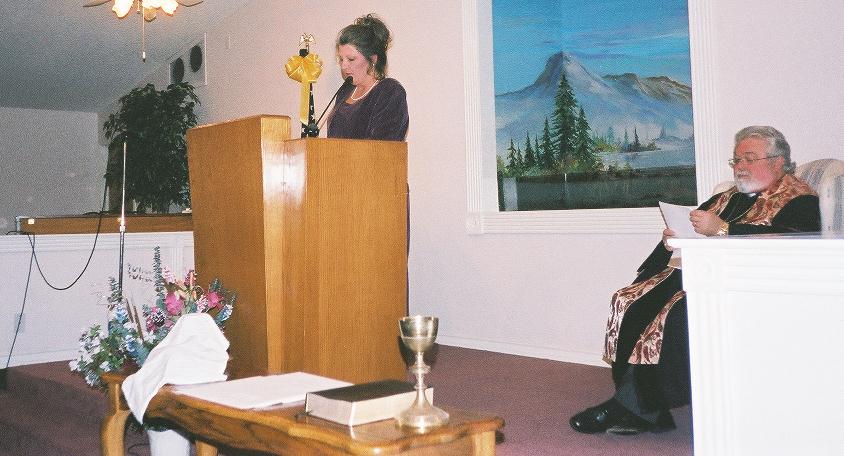 Participates in her Ordination Service
Rev. Terry Logsdon assists in his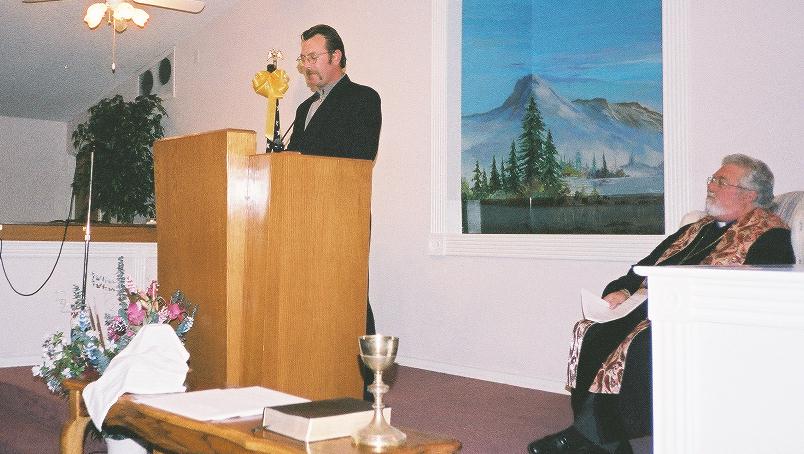 Ordination Service
Rev Steve Price is being given a Word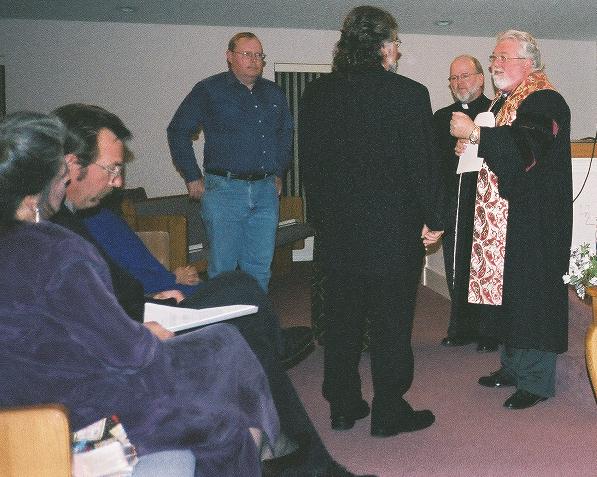 by Brother Barkman
Dr. Barkman and the group of Elders lay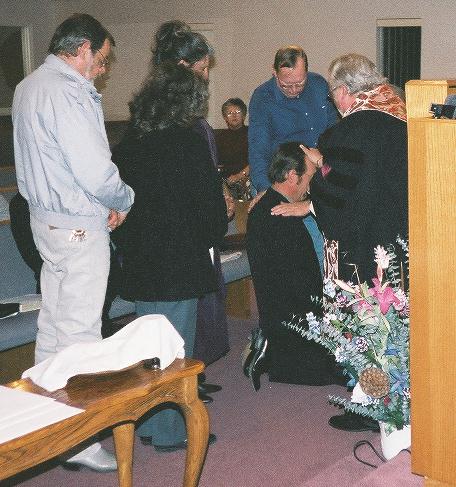 hands on Reverend Terry Logsdon
Rev. Tonya Webster Logsdon hugs her Father after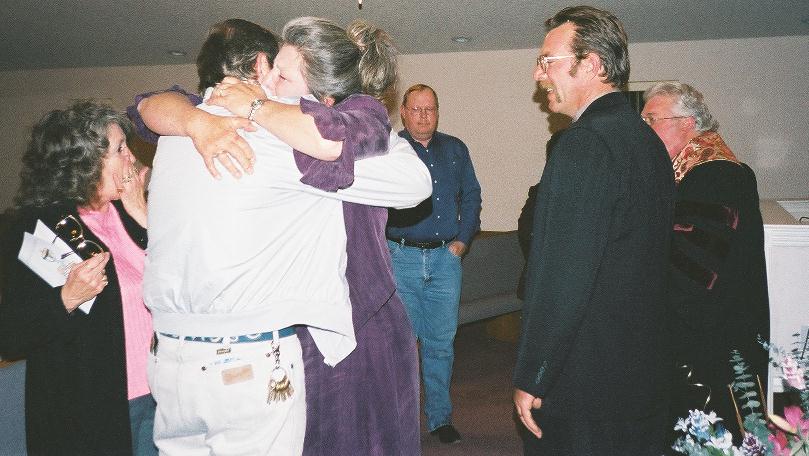 she has hands laid on her and is given a word by Dr. Barkman
Reverend Judy Moore blessed the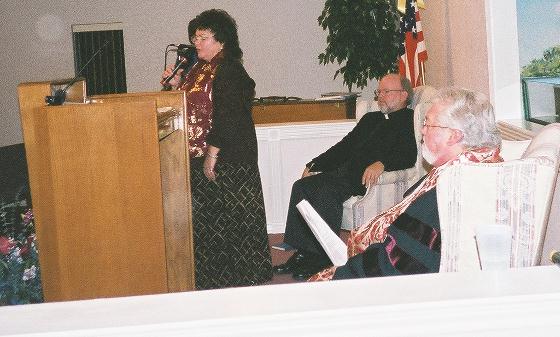 Ordination Service with three Spirit-filled songs.
The New Ministers preparing to serve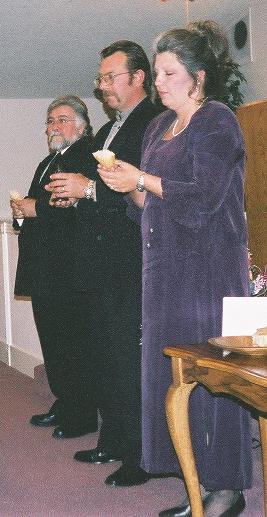 The Lord's Supper to the participants and congregation
The New Ministers serving the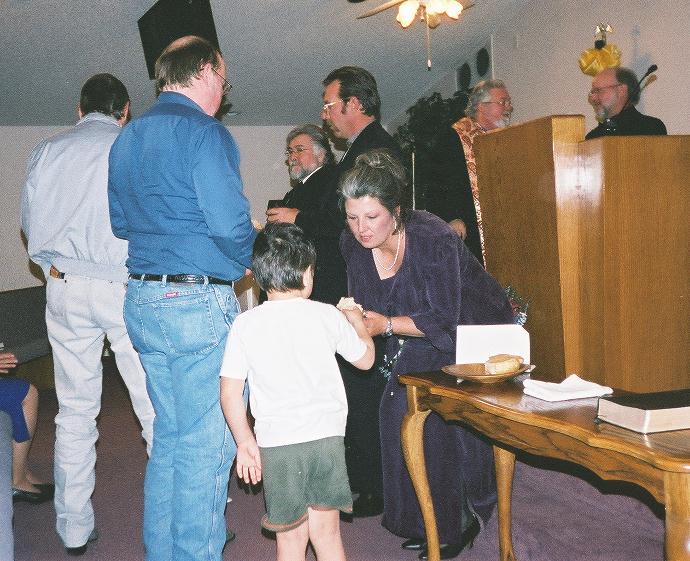 Lord's Supper to the congregation
From Left to right: First Lady Dwana Barkman,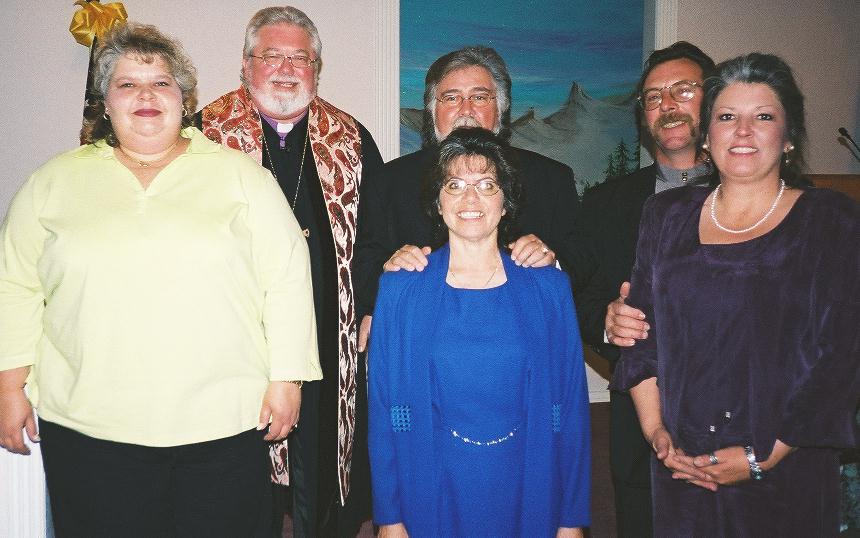 Bishop Barkman, Rev. Steve Price with wife Betty, Revs. Terry & Tonya Logsdon
COME BACK AGAIN AND AGAIN... MORE PICS WILL BE ADDED AND/OR EXCHANGED ON THIS PAGE.
ARE YOU LOOKING FOR A SPIRITUAL COVERING... PLEASE CONSIDER THE EVANGELICAL CHRISTIAN CHURCH OR THE ASSOCIATION OF EVANGELICAL COMMUNITY CHURCHES... ALL A PART OF THE DAYSPRING FAMILY.......